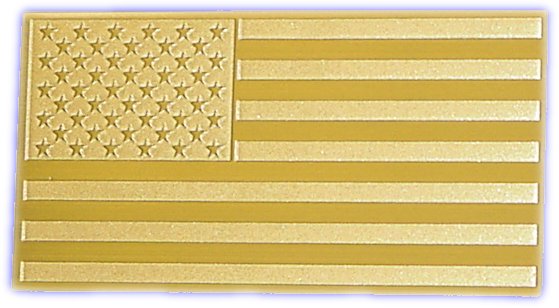 With this product, we proudly celebrate the U.S. Army Veterans in our family — our father (who served during the Korean War) and our son (who served during Operation Enduring Freedom).
The terrible events of September 11, 2001, brought our nation together in a way that no one could anticipate.  We wanted to show our love for our country, as well as offer a product that symbolized our country's unity.
You're proud to be an American, and you want to show it.  You also don't want to put a cheap decal or sticker of the American flag on your car.  What can you do?  Simple.  Show your American pride in style with our solid brass, self-adhesive U.S. flag car emblem.
Decorate your car, mailbox, door, locker, motorcycle, or boat.