HomeStar Safety Custom Prototype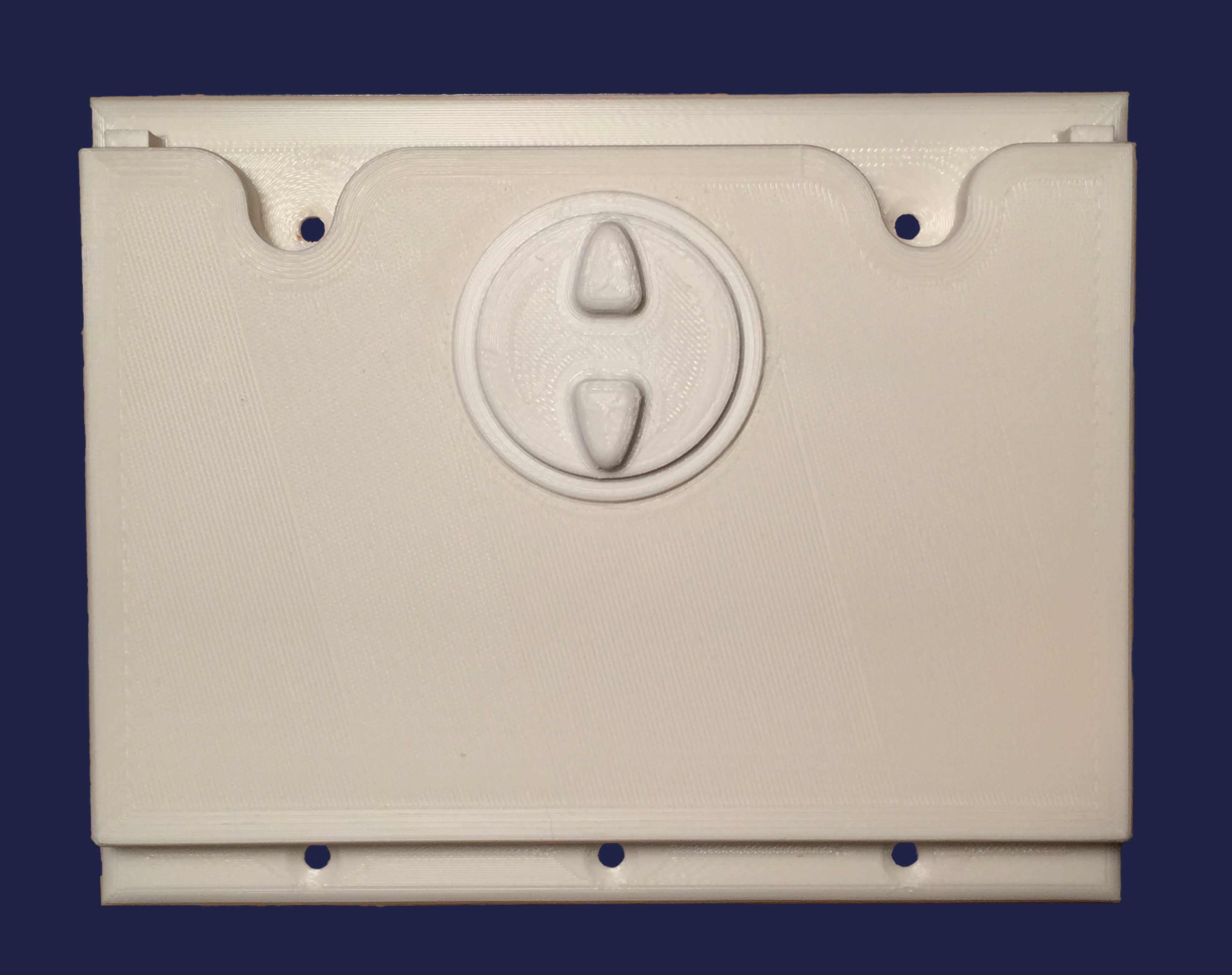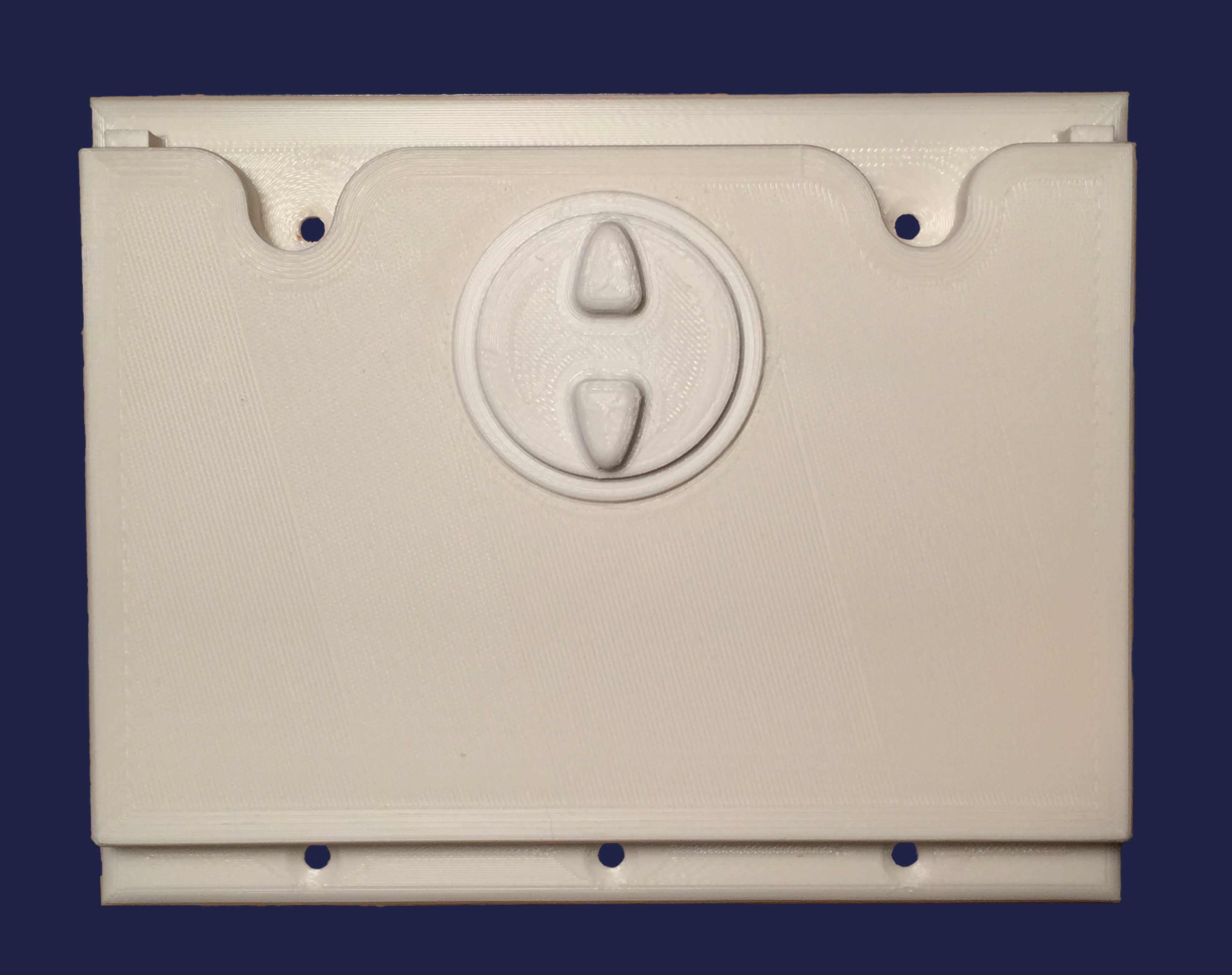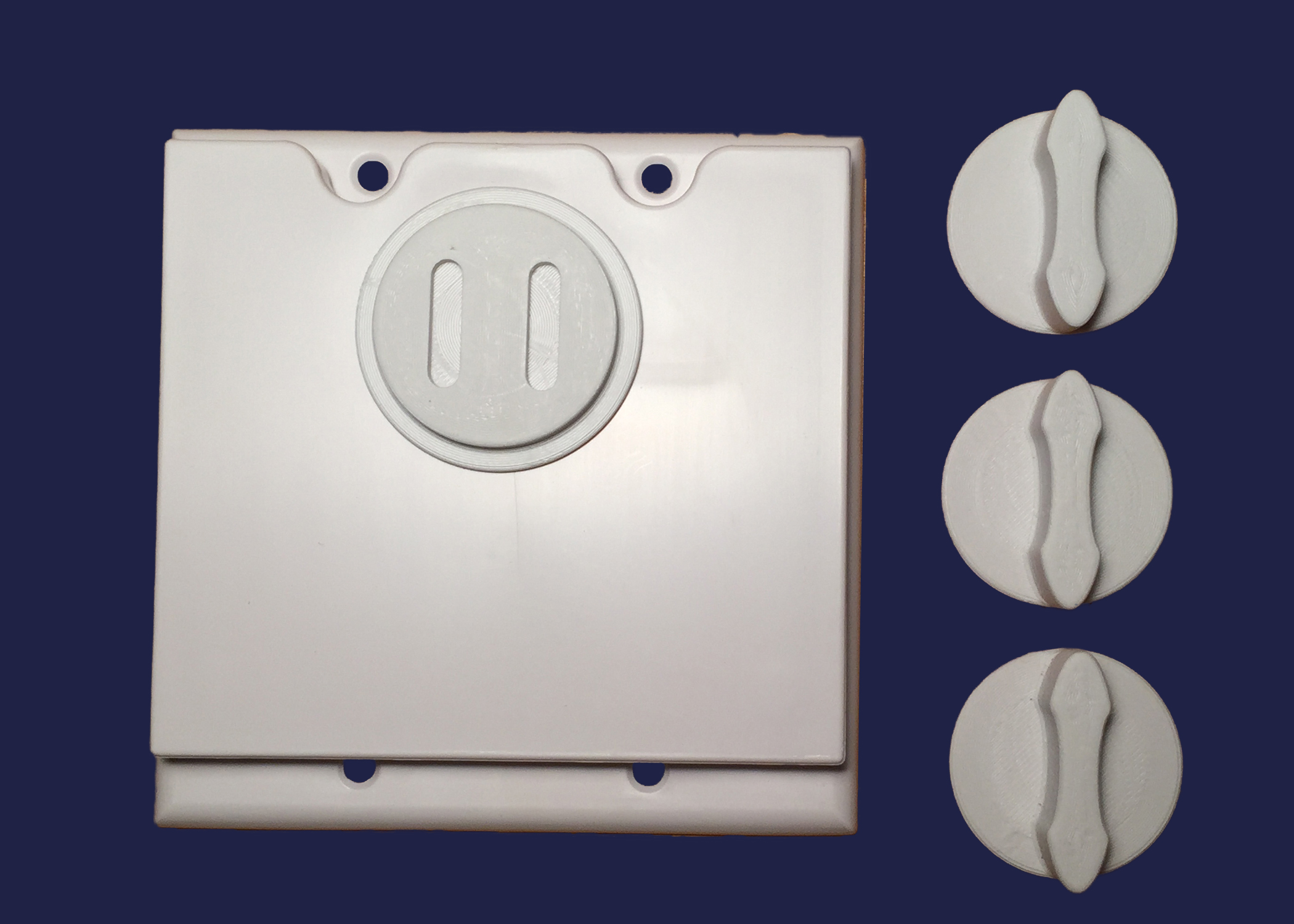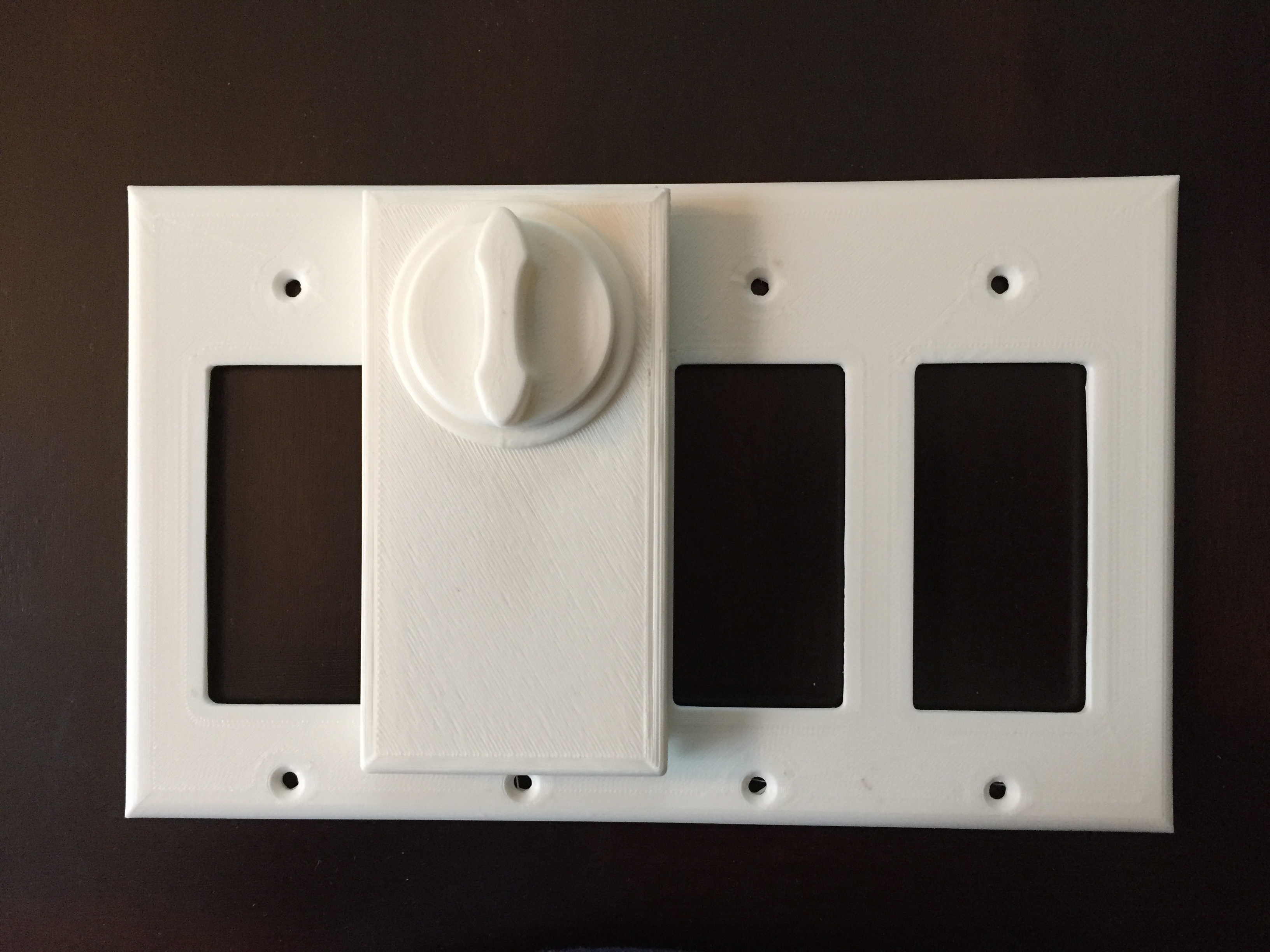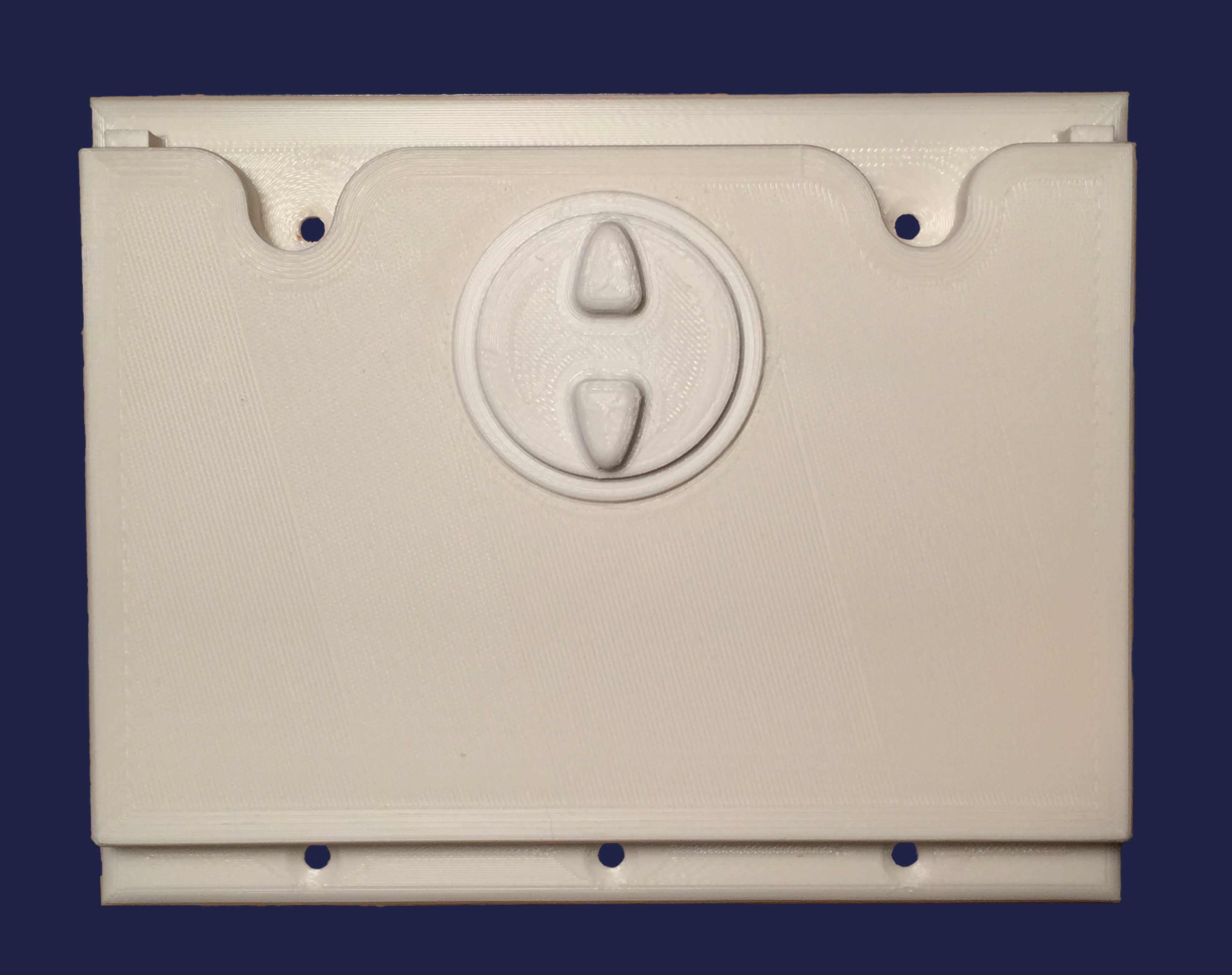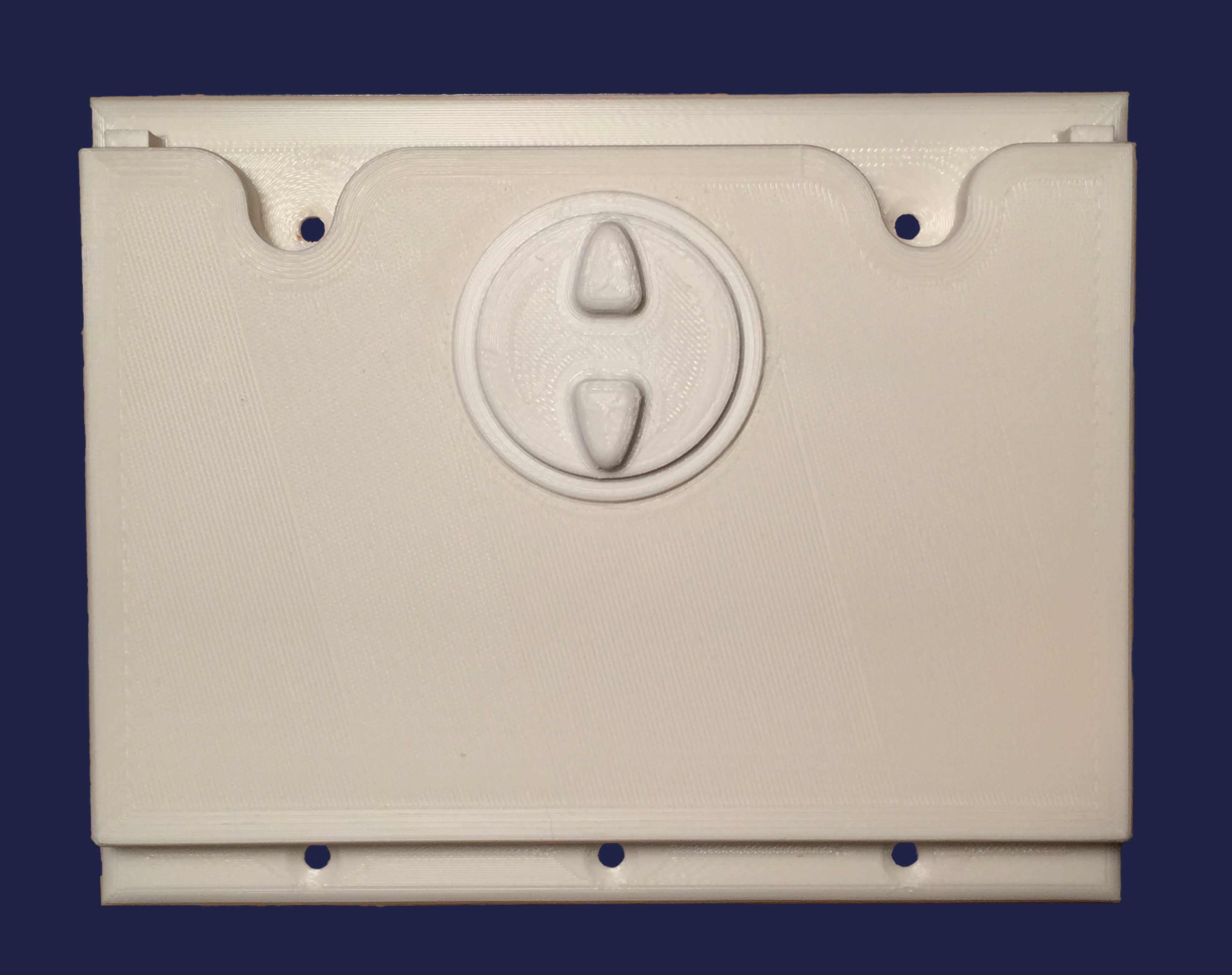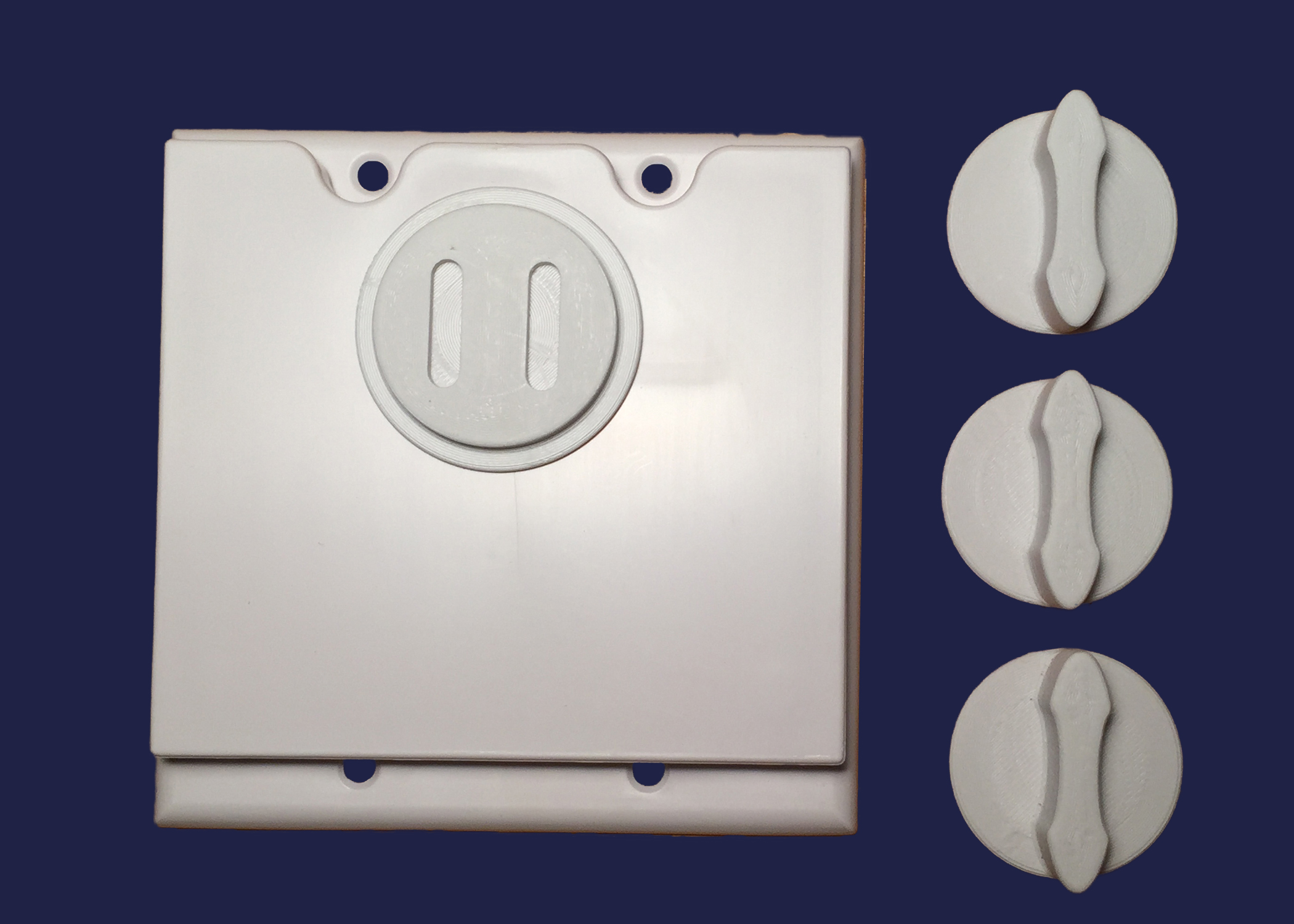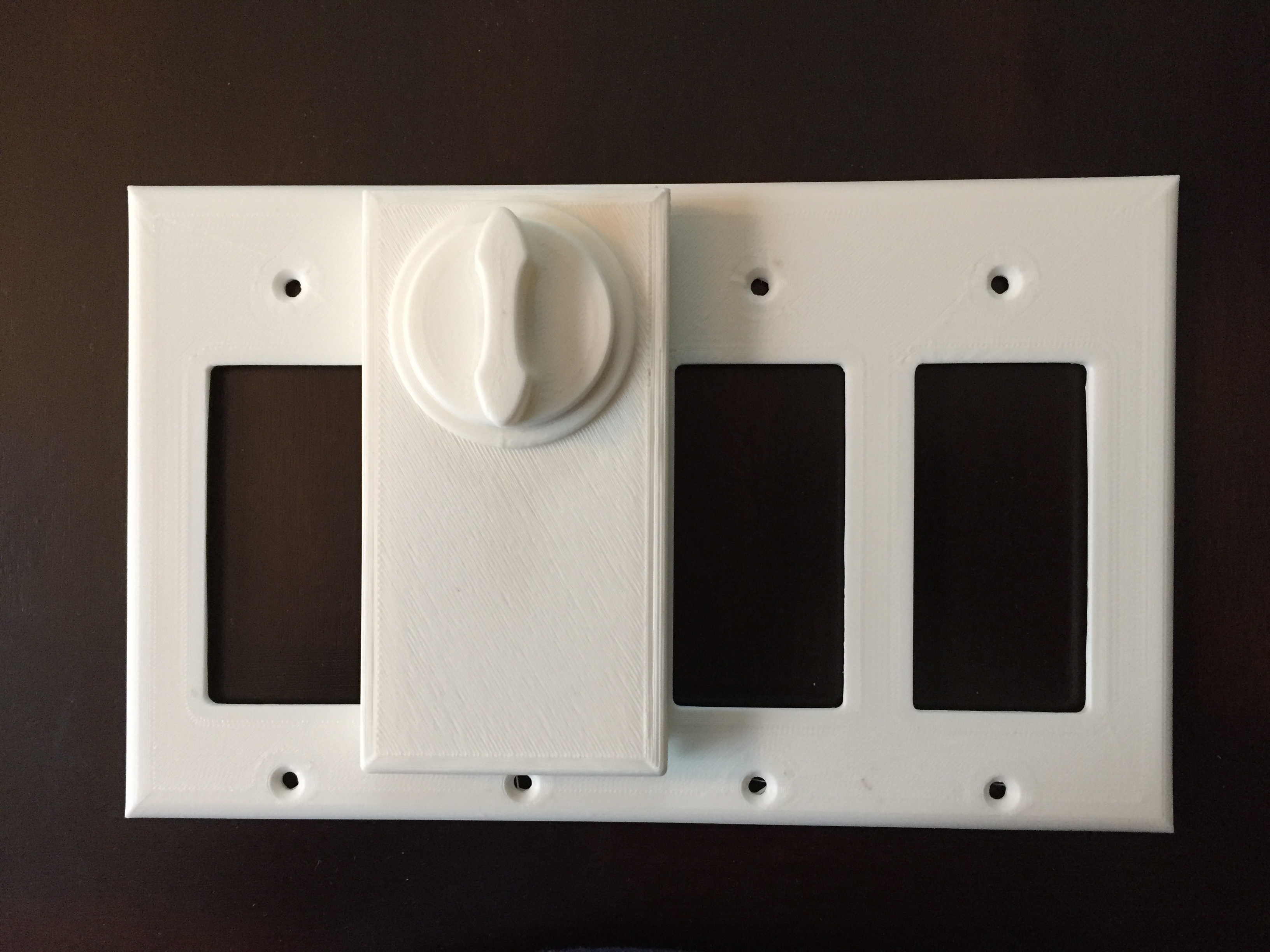 Description
Specifications
We have customized the design of our HomeStar Safety™ Light Switch Guard for our customers, ranging from removable knobs designs, designs for toggle switches, and multi-switch versions.  If you have a special need, let's see how we can help.
Before ordering, please contact us first.
White ABS plastic. Dimensions:3.25" x 4.5" x 1.00"